Location
Greenwood Public Library
TEEN HQ
Hours
Monday - Friday
1-5pm
Contact
Teen Librarian, Jessica Smith
(317) 883-4245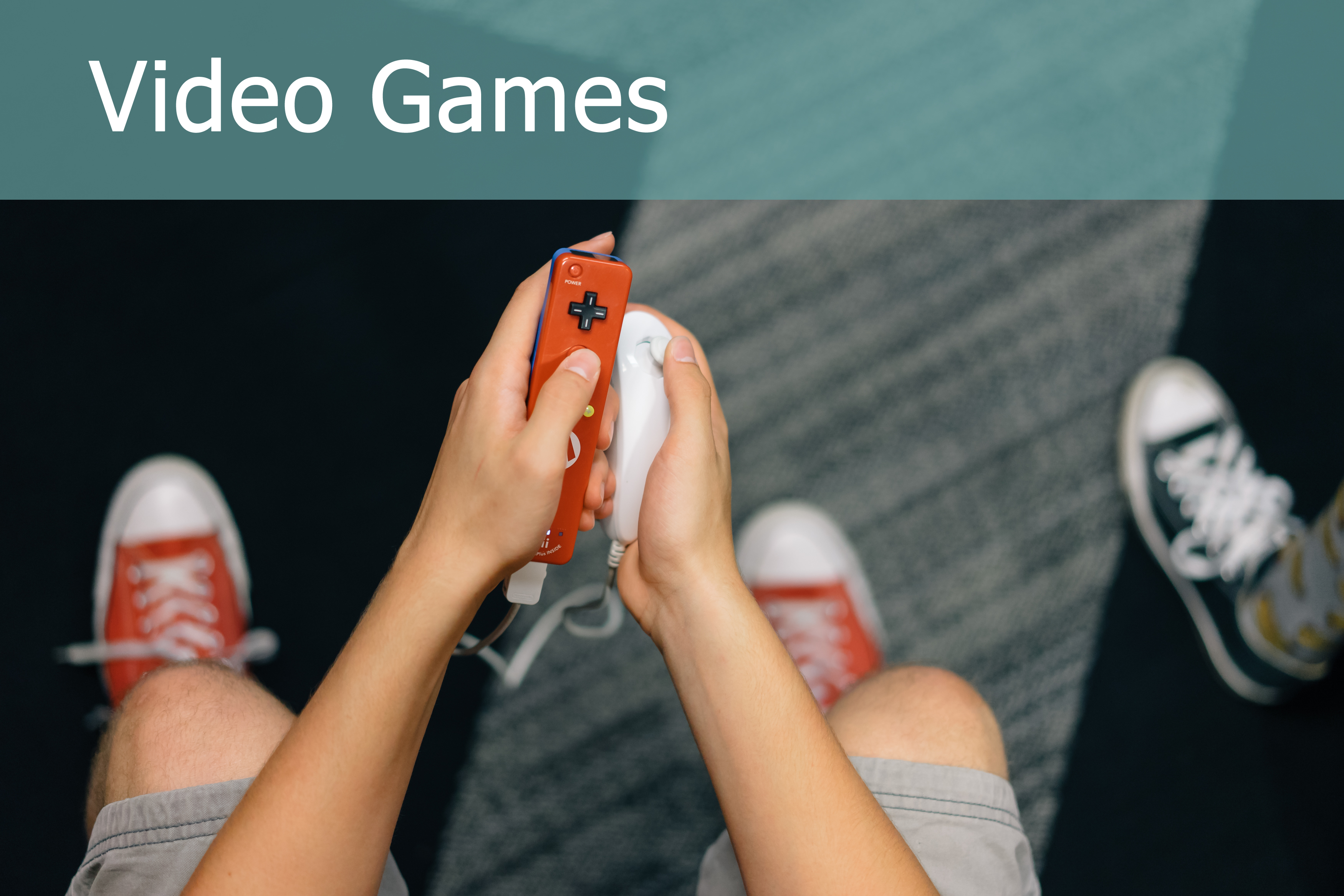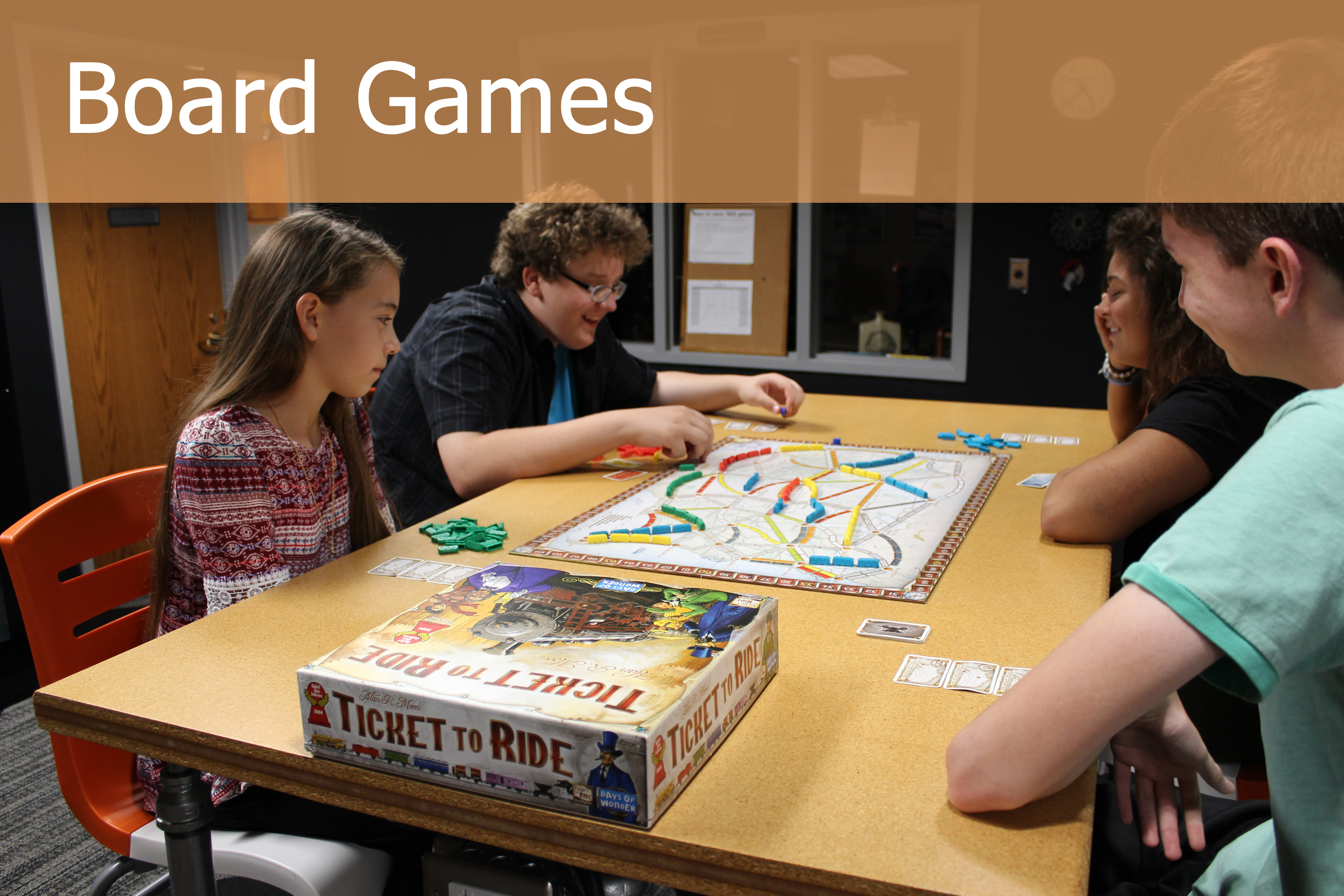 What Games do we have?

Wii Games
Family Feud
Just Dance 3
Mario Kart
Mario Party 8
Pac-Man Party
Rec Room Games
Sonic & Sega All-Stars Racing
Super Mario Galaxy
Super Smash Bros. Brawl
Wii Sports/Wii Sports Resort
Wipeout 2
Wii U Games
Injustice Gods Among Us
Mario Kart 8
Pokken Tournament
Super Mario Bros U
Super Smash Bros.
XBox 360 Games
Dragonball Z
The Gunstringer
Just Dance 4
Just Dance 2014
Kinect Adventures
Madden NFL 12
Minecraft
Narulto Ultimate Ninja Storm 3
Sonic Generations
Sonic's Ultimate Genesis
Star Trek
Who can play games at the hangout?
Gaming in TeenHQ during The Hangout hours is reserved for library patrons between the ages of 11 and 18 and in grades 6-12.
Play is first come first serve on a 30-minute time limit. Please let the Teen Librarian know that you are interested in using the equipment, and she'll get it all set up for you.
Friendly trash talk only, share space, be nice, and have fun!
Regular tournaments will be held on Wednesday afternoons from 3:30-5pm. No need to register early, just stop by the Teen Reference Desk to sign in. For the January-May 2019 semester we'll be alternating between Mario Kart and Super Smash Bros for the Wii U. Points will be awarded for attendance and by placing 1st, 2nd, and 3rd during tournaments. A $50 GameStop Gift Card will be awarded to the teen with the most points at the end of the semester.
Can i bring my own games and equipment?
Want to bring in your own games or controllers? No problem. You're welcome to bring in any game rated "T" or lower. (Ask for approval at the Teen Reference Desk)

Instagram
Pictures by @greenwoodpubliclibrary
Tweets

Click here for "TeenHQ", a printable list of ALL teen programs for this session.
Click here for GPL's Events Calendar to register for an upcoming event.
FEATURED PROGRAM: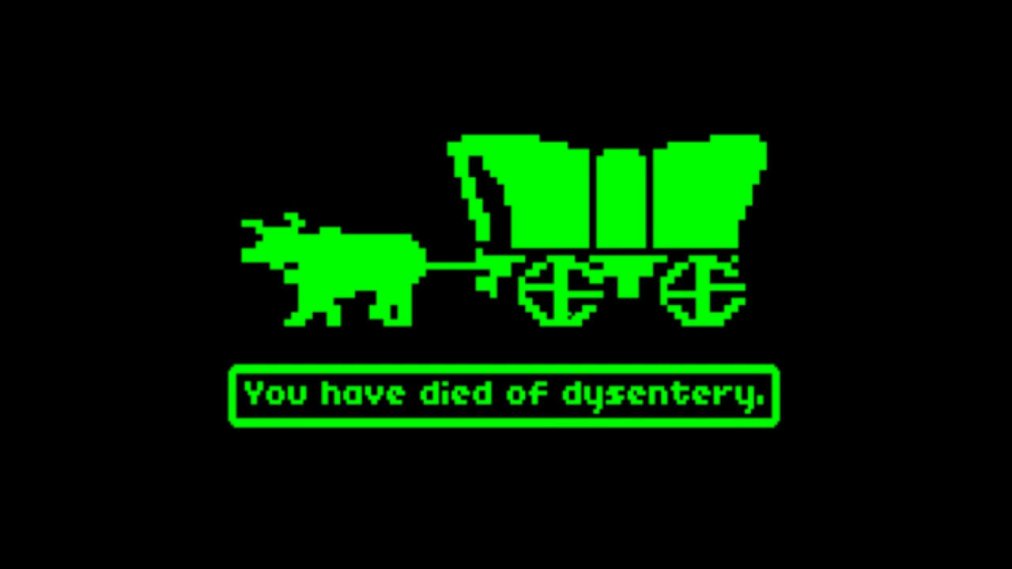 ---
Pack up your Conestoga wagon and travel west on the Oregon Trail in a life size adventure! Will you die of dysentery, typhoid fever, a snakebite, or a broken arm? Or will you (by some miracle) make it all the way to Willamette Valley?
Registration and Permission Slip required. Click here to register!
If you have any questions, please contact Miss Jessica: jsmith@greenwoodlibrary.us