Instagram
Pictures by @greenwoodpubliclibrary
Tweets

Click here for "TeenHQ", a printable list of ALL teen programs for this session.
Click here for GPL's Events Calendar to register for an upcoming event.
Featured Program: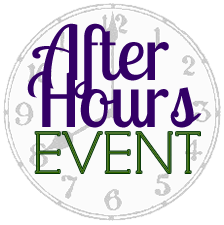 The Hangout After-hours event
fri | nov 9 | 5-8 pm
Grades 6-12
Registration and signed permission slip required to attend.
Come hang out at the library for a relaxed after-hours event - no agenda, just fun! What can you do?
Design on our interactive boards
Browse the library and cozy up with a book
Select a crafty activity from our Boredom Cart
Explore our maker kits
Challenge a friend to a tabletop game
Test your video game skills
Watch a movie
There will likely be a game or two of Capture the Flag and Sardines, and of course, FREE pizza!
If you have any questions, please contact Miss Jessica: jsmith@greenwoodlibrary.us
Download the permission slip HERE or pick one up in TeenHQ.

Location Hours contact
Greenwood Public Library Monday - Friday Teen Librarian, Jessica Smith
Teen HQ 1-5pm jsmith@greenwoodlibrary.us
310 S. Meridian St. (317) 883-4245
Greenwood, IN 46143

What Games do we have?

Family Feud Injustice Gods Among Us Dragonball Z
Just Dance 3 MarioKart 8 The Gunstringer
Mario Kart Pokken Tournament Just Dance 4
Mario Party 8 Super Mario Bros U Just Dance 2014
Pac-Man Party Super Smash Bros Kinect Adventures
Rec Room Games Madden NFL 12
Sonic & Sega All-Stars Racing Minecraft
Super Mario Galaxy Naruto Ultimate Ninja Storm 3
Super Smas Bros. Brawl Sonic Generations
Wii Sports / Wii Sports Resort Sonic's Ultimate Genesis
Wipeout 2 Star Trek
Who can play games at the hangout?
Gaming in TeenHQ during The Hangout hours is reserved for library patrons between the ages of 11 and 18 and in grades 6-12.
Play is first come first serve on a 30-minute time limit. Please let the Teen Librarian know that you are interested in using the equipment, and she'll get it all set up for you.
Regular tournaments will be held on Wednesday afternoons from 3-5pm. No need to register early, just stop by the Teen Reference Desk to sign in. Prizes will be awarded each week to the winner of the tournament.
Friendly trash talk only, share space, be nice, and have fun!
Can i bring my own games and equipment?
Want to bring in your own games or controllers? No problem. You're welcome to bring in any game rated "T" or lower. (Ask for approval at the Teen Reference Desk)