Instagram
Pictures by @greenwoodpubliclibrary
Tweets

Click here for TeenHQ, a printable list of ALL teen programs for this session.
Click here for GPL's Events Calendar to register for an upcoming event.
Featured Program: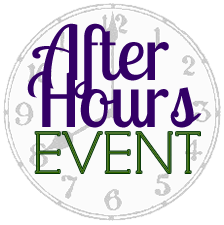 Winter is coming
Fri | DEC 29 | 5-7:30pm
Grades 6-12
Registration and signed permission slip required to attend.
Need something fun to do during school break? Beat boredom at a fun after hours event.
5-5:15pm | Introductions & Icebreaker
5:15-6pm |Heroes vs. Villains
Scavenger Hunt
6-6:20pm | Pizza and Snacks
6:20-7pm | Heroes vs. Villains
Capture the Flag
7-7:20pm | Sardines

The Teen Headquarters staff purchase materials for grades 5-12 within our In-Between, Teen Fiction, Teen Nonfiction, Manga, and Graphic Novel collections. Content and maturity levels span from middle school to high school and young adult. TeenHQ librarians are available to recommend titles and assist with book selection. Check out our My Librarian page to find a librarian with reading tastes similar to your own and ask for a personalized reading list!
Teen Fiction
BTween Fiction
Teen NonFiction
Genre booklists
Manga * Graphic Novels