Instagram
Pictures by @greenwoodpubliclibrary
Tweets

Click here for "TeenHQ", a printable list of ALL teen programs for this session.
Click here for GPL's Events Calendar to register for an upcoming event.
FEATURED PROGRAM: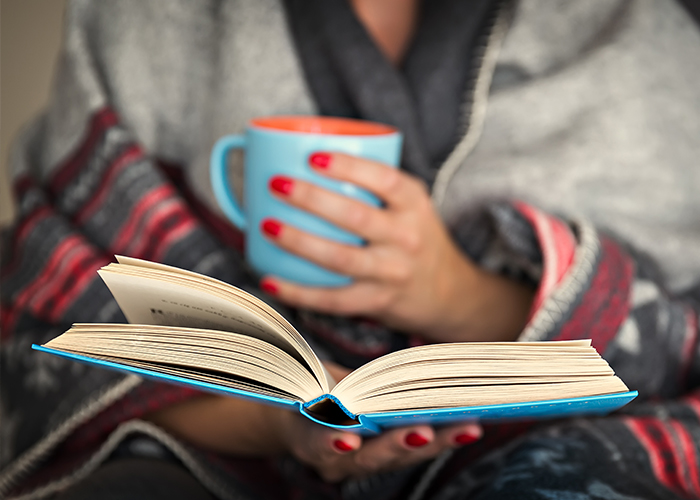 ---
Melt away the winter blues and start the New Year right with a cozy afternoon at the library. Snuggle up with a good book, a hot beverage, warm cookies, and relaxing music. You're welcome to wear pajamas, bring along pillows and blankets, and lounge around in TeenHQ. Want a prize? We'll be holding some fun contests throughout the day. Registration encouraged.
If you have any questions, please contact Miss Jessica: jsmith@greenwoodlibrary.us

In the land of myth and a time of magic...
Twice a month on Saturdays, teens are invited to meet up in TeenHQ from 12-4pm to join our ongoing group of D&Ders! Don't know how to play? Come learn! You are welcome to bring snacks (for yourself or everyone). Chips will be provided, but please bring your own if you have any allergies. Registration is encouraged.
TeenHQ D&D Teen Meet Ups aim to provide teens (Grades 6-12, Ages 11-18) with an inviting, safe, and relaxing environment where they can build friendships and use their imaginations to create new worlds and go on epic adventures. TeenHQ programs are for TEENS ONLY in grades 6-12 and ages 11-18. We ask that no parents or younger siblings attend TeenHQ events. Please contact us ahead of time if you have any special requirements.
**This program will be led by teen volunteers and will not be supervised at all times. Teen attendees are required to follow the rules of TeenHQ and agree to our D&D Code of Conduct.
Upcoming Dates: December 14 | December 28 | January 11 | January 25
New to D&D? Here's a few things you might want to know!
How to create your own character: PDF Instructions
Character Sheet 1 | Character Sheet 2 | Character Details (optional) | Spellcasting (optional) | Example Character Sheet
Interested in being a Dungeon Master or creating your own campaign? Apply Here!
For more information on how to play, check out the D&D Official Homepage.